Nadia Dyrhoff
Havedesigner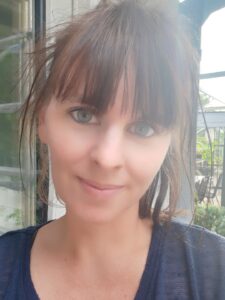 Er oprindeligt uddannet anlægsgartner med speciale i anlægsteknik og har været i branchen i 16 år.
Derudover har jeg taget kurser i havedesign i både Danmark og udlandet.
Jeg har tegnet mange private haver. Små som store, både nye haver og omlægning af gamle haver.
Det er meget vigtigt for mig at haven bliver designet til dig som haveejer ud fra dine ønsker og behov.
Min egen have er mit frirum hvor jeg leger med forskellige ideer. Jeg ser haven som en del af huset. Et ekstra rum som er fyldt med muligheder.
Du er meget velkommen til at besøge min have når jeg i forbindelse med Haveselskabet holder Åben have.
Kan også besøges efter aftale.
Se her hvilke muligheder der er for at komme godt i gang med dit Havedesign.